Keys to Imagination
was started
by private piano teacher, Michelle Sisler.  She was teaching 50 students a week and her studio was always full.  Why?  Because she was creative in her lessons and made materials students enjoyed using.  They often couldn't wait to come into lessons to try out a new game or motivation program she was working on and were motivated to learn and practice.
Michelle wanted to share these ideas that made her studio successful and that is where Keys to Imagination LLC was born.  She quickly became recognized for her work, customer service, and presentations nationwide and now, has an awesome team of authors who share the same passion for developing creative and effective teaching materials.  Together, they have created music theory games, teaching tools, motivation programs, camps and more for the private studio and classroom.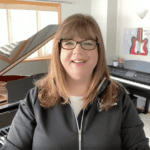 Michelle Sisler
Owner/Instructional Designer
When Michelle was little she used to sit down at her toy piano and play songs, by ear, along with the jukebox. This was how her parents discovered her talent and love for music and enrolled her in piano lessons at the age of seven. Michelle enjoys being creative in her teaching, making lessons exciting and fun for all students; her use of technology and innovative teaching materials has gained her national recognition. Michelle has presented sessions at The National Conference on Keyboard Pedagogy, Music Teachers National Association conference, and various state conferences and local groups, and has taught piano on Crystal Cruises. Michelle is also a member of the technology committee for the National Conference on Keyboard Pedagogy and was presented with a Frances Clark Center Outstanding Service Recognition Award in Chicago in 2023, an award that recognizes contributions and service to the organization as well as your committed leadership in the profession.

Michelle has written technology articles for Keyboard Companion, a series of technology articles in Clavier, and reviews in American Music Teacher. Michelle has co-authored Music Theory App Map, Are We There Yet? A Musical Journey Around the Globe®, Sebastian Sharp and the Case of the Missing Manuscript, Where in the World is Mr. Arpeggio? and many more.

"Michelle Sisler is a retailer with a 'music teacher's heart'. She not only has the resources and materials that make a studio into a vibrant and interesting experience, but she also kindly instructs music teachers like you and me who feel confused or need help. She is easy to approach at workshops and her contact information is readily available on the net. I have never found her to be too busy to assist me with even the smallest, most insignificant matters." Nancy L, Indiana.

Michelle lives in Owatonna, MN with her husband, Kevin, and their twins, Brandon and Brianna. In her spare time, she enjoys scrapbooking and traveling.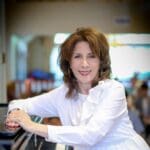 Dr. Deborah Brener
Author, World Music Programs
Dr. Deborah Brener has taught piano for the past 30 years in Southern California. She holds Bachelors's and Masters's degrees in piano performance and a Doctorate in music history (musicology). Her doctoral work concentrated on multicultural studies in teaching music and the blending of Western and non-western teaching styles. Her introduction into cultures came during the time when large numbers of immigrants moved to southern California from Southeast Asia. This influenced her decision to concentrate on how music is taught in various cultures. She has published articles in music journals, including American Music Teacher, Piano and Keyboard, Keyboard Companion, Montessori – Today's Child, and Piano Guild Notes.

Dr. Brener has presented lectures at the following conferences: Music Teacher's Association of California, the California Association of Professional Music Teachers, The California Association of Community Colleges Music Conference, and the Music Teacher's National Association.

Dr. Brener has taught at Irvine Valley, Rancho Santiago, Coast Community, Golden West, Fullerton, and Whittier Colleges. All of her work is dedicated to her husband Marc and her children, Sophia and Isabella, who are her greatest accomplishments.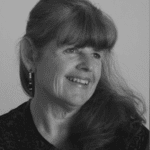 Michelle Galindo
Author, Music Theory App Map
Michelle holds a Masters degree in Music Technology from the University of Newcastle (Australia). She is known as both a teacher and performer and has performed in venues worldwide, including New York, London, Paris, St. Petersburg, Amsterdam, Prague, and the Montreux Jazz Festival in Switzerland. She has composed music for several theatre productions, and when not working as a musical director can often be found playing in the orchestra.

Michelle teaches piano, organ, and double bass, coaches musicians for the Associated Board of the Royal Schools of Music, and is a sectional coach for Youth Music Monterey. She is the principal keyboard player for all Monterey Peninsula Choral Society choirs and the assistant conductor for Aria-Monterey. Michelle currently serves on the board of directors and is past president of the Music Teachers Association of California – Monterey County branch.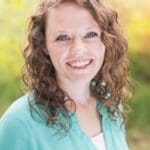 Tiffany Horrocks
Co-Author, Summer Splash
Tiffany Horrocks enjoys making music a fun experience for all ages.  She received her degree in music from the University of Utah's School of Music. Tiffany is the owner and director of a multi-teacher studio, Jordan Music School in West Jordan, Utah, and has served as President of the Salt Lake Chapter of the Utah Music Teachers Association. Tiffany believes in the power of music and its uplifting effect on one's life. She hopes to instill that belief in each student she works with by teaching to their individual needs and musical desires. She is happily married with three children.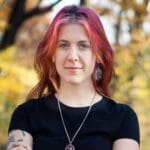 Suzanne Karpinksi
Author, Elise Sharp and the Mysterious Menagerie
SUZANNE KARPINSKI is a multidisciplinary theater artist living in Brooklyn. Her experience as a director, writer, musician, and circus artist informs her approach to storytelling. LA Weekly describes Karpinski's direction as utilizing "a fine balance between physicality and introspection." 
Suzanne is the founder and artistic director of Theatre Uzume, a project-based company that fosters the development of hybrid theatre. She's served as co-artistic director for Sacred Fools Theatre Company in Los Angeles where she received the Critics Circle Polly Warfield Award. 

She received her MFA in Directing from The New School for Drama where she wrote and developed her original adaptation In the Hand of Dreams, based on Japanese folk tales. Her work has been presented at HERE Arts, Dixon Place, The Flea, Fringe NYC, The Tank, The Muse Brooklyn, The Davenport, Access Theater, and The Living Theatre.

Suzanne is a member of Lincoln Center Director's Lab West and a recipient of a Stage Directors and Choreographers Foundation Observership. She teaches piano and theatre through her studio in Brooklyn. 
Karen Koch
Author, My Own Music History
Karen Koch is a private piano teacher in Trenton, Illinois, She is the original founder of the Music Educators' Marketplace, started in 1998 to cooperatively market self-published music teaching aids. In 2017 the Marketplace merged with Keys to Imagination, LLC.

A nationally certified MTNA teacher, Karen holds dual membership in Missouri and Illinois and has held every Illinois Gateway Arch East Chapter office.  Karen has had articles published in various educational and professional journals and wrote a chapter for the pedagogy textbook, Creative Piano Teaching, Fourth Edition, edited by James Lyke, Geoffrey Haydon, & Catherine Rollin.

Karen graduated from Knox College, Galesburg, Illinois, where she majored in modern languages (and extracurricular activities, especially musical ones!) and an MA in Piano Performance and Pedagogy at Webster University, St. Louis.  Her thesis study sought an approach to introducing and structuring music history for students.  The resulting MY OWN MUSIC HISTORY became a product.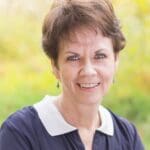 Paula Manwaring
Co-Author, Summer Splash
Paula Manwaring, NCTM is a music educator, composer, arranger, creator of A Note in Time: Review in Note Recognition, outside editor and clinician for Kjos Music Publishers, and the author of Minimusic, a group theory program for young beginners. Paula attended Brigham Young University. She has enjoyed teaching piano in the Salt Lake Valley for the past 40 years and has served in various Utah Music Teachers Association positions, including UMTA's State President. She loves exploring new technology and engaging her students to enhance their learning experience. She and her husband are grateful to have raised five beautiful children and are proud grandparents of eleven!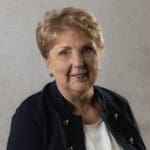 Sally Ritchie
Author, Theory Games
Sally has been instructing young children, teenagers, and adults for over 50 years. She currently teaches in a public school system accompanying the choir and instrumental students, and has over 50 private students per week. She plays a number of musical instruments and has the opportunity to work with adults and children as an organist, choir director, and music coordinator of her church. After searching for years for tools to help her students learn necessary skills and still enjoy the process, she started developing her own games.  She holds a patent on a music education system including music games and accessories for private and classroom teachers.   Sally continues to develop more tools for teachers to help their students develop a love for music and music theory.
Bonnie Slaughter
Author, Music Expeditions Camp, Theory Strips
Bonnie has been a piano teacher since 1977. She is a Nationally Certified Teacher of Music and a member of the Idaho and Utah Music Teachers Associations. She has served as President of the Bridgerland and Ogden UMTA Chapters and on the Utah MTA State Board.  In 2022 she received the UMTA Legacy Award.

Bonnie is the director of the Oakwood Music Studio and maintains a studio of about 100 students from newborns to adults.   She is the founder and director of the Northern Cache Valley Performing Arts Festival which is held in Preston, Idaho each spring.  The mission of the Festival is to provide adjudication and performance opportunities for students of all musical genres and abilities.